PDF Software Users Group 2016: Registration is Open!
This year we have arranged an exciting two day event (with optional third day) for our customers and guests. You will learn how the advanced capabilities and big data technologies we have built into our Exensio Platform are used at our customer sites around the world, to drive efficiencies, productivity and yields across the entire product lifecycle.
We have interesting industry keynote speakers arranged. We are inviting our customers to share their experiences and discuss the Exensio Platform's direction and roadmap. And our product development team and application experts will be onsite to discuss your requirements and challenges. We want to hear them!
On day three, we will move to PDF's HQ in downtown San Jose, where we will have optional training classes arranged for you to learn more about how to use Exensio. Or perhaps you would like to enjoy a planned social event, to learn more about your colleagues.
All of this at PUG 2016!
When
Monday June 6, 2016 at 8:30 AM PDT
-to-
Wednesday June 8, 2016 at 5:00 PM PDT
Add to Calendar
Where
Hotel Valencia with follow-up events at PDF HQ
Hotel Valencia
355 Santana Row
San Jose, CA 95128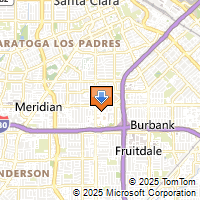 On our registration page you can find travel information, hotel and venue information, and you can specify your personal event preferences.
Agenda

RSVP for Wednesday Social Outings
RSVP for the golf and wine tour outings is needed by Wednesday, May 25th. Please RSVP to info@pdf.com if you want to attend the Wednesday, June 8th golf or wine excursions.
If you have any questions, please contact us.
PDF Solutions Team
info@pdf.com
See you in San Jose!