Provenance is not Optional
As electronic devices, and the semiconductors that power them, become embedded into all aspects of our daily lives, our expectations for the quality and robustness of these devices has become a paramount requirement. Less than a decade ago, only regulated markets like automotive and medical were focused on device traceability. But now, more and more electronics companies are demanding single device traceability (SDT) from their suppliers. Do you know where your devices are going?
(Assembly Operations was formerly known as Exensio ALPS)
Download  the Assembly Operations datasheet
---
ECIDs are not enough
Semiconductor companies have been embedding electronic chip IDs (ECIDs) in them for years. But as advanced packaging such as multi-chip modules (MCMs) and System-in-Package (SiP) devices become commonplace, ECIDs are not enough. Full device visibility is required, including assembly steps, equipment, and consumables. Everything must be tracked from the source to the final product.
---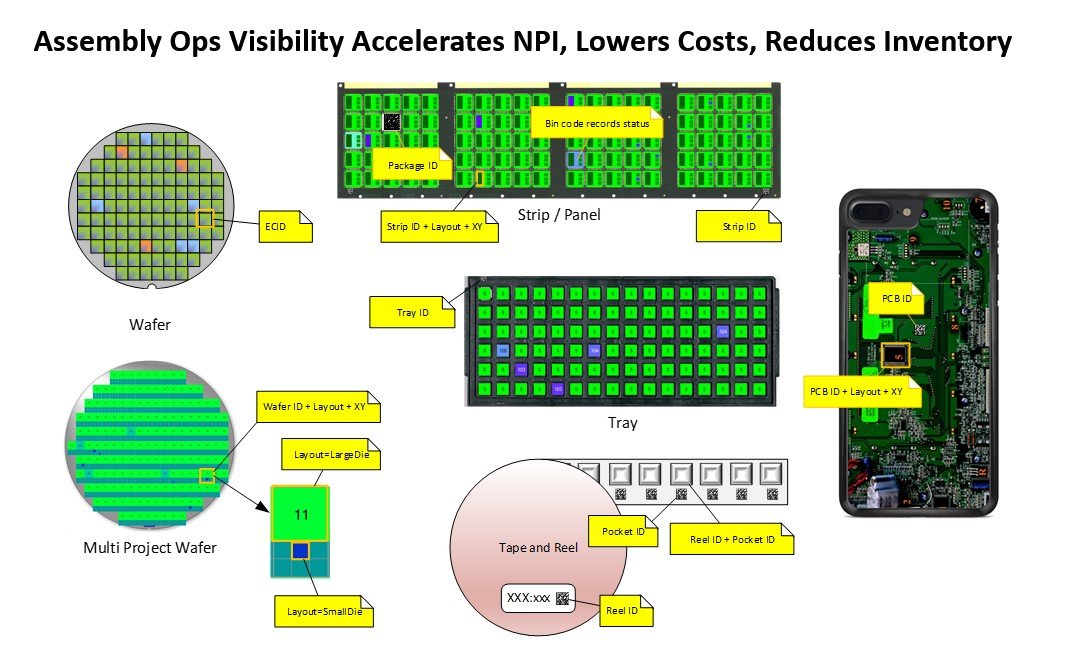 Faster Ramp for New Product Introductions
Visibility into your assembly line processes can accelerate every new product introduction. Instant and precise reports on work in progress (WIP) to identify process defects quickly. Lower production costs by increasing product yield with adaptive and volume learning from final test results. Improve equipment utilization with real-time monitoring and performance tracking. Reduce inventory with accurate prediction of device volume per run.
---
Higher Reliability and Performance for Automotive
Full device traceability is critical to provide complete product quality control versus equipment process control. The fastest growing failure and recall problem for automotive OEMs is semiconductor components. The biggest problem for Tier 1 suppliers is early device failure due to wire bonding and soft shorts than can be easily detected with the Assembly Operations module.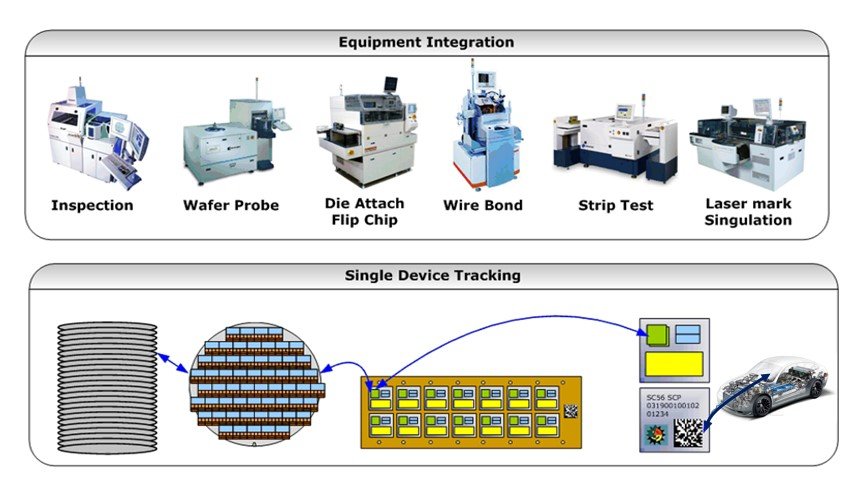 ---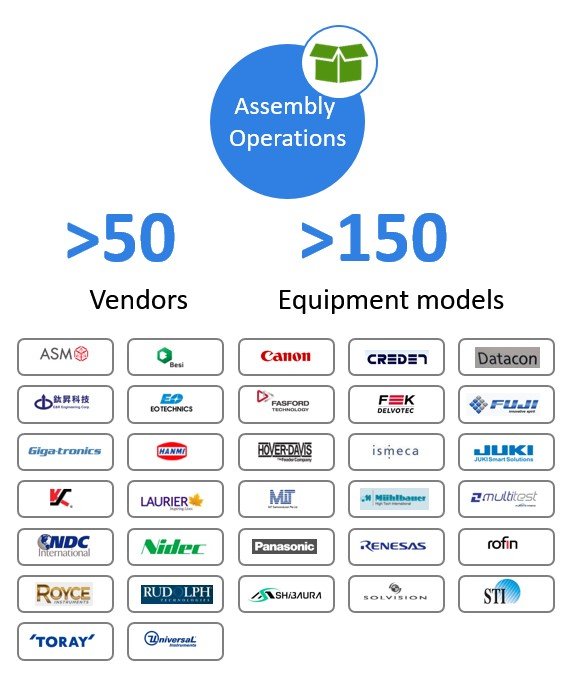 Quick Highlights of Assembly Operations (formerly known as ALPS)
Compatible with and complementary to existing electronic chip IDs (ECIDs)
Maintains die handling location maps and location transformations through every step of the test and assembly processes
Every package is linked to ALL die in the package (e.g. MCMs or SiPs)
Fully integrated to all manufacturing data streams: Test data, Manufacturing data, Process control data