Are You Leveraging the Full Potential of Your Data?
As more companies adopt Industry 4.0 practices, the availability and usability of manufacturing data in the semiconductor industry has increased significantly. Semiconductor manufacturers have become more automated, and the number of process sensors and tests collecting data has increased. However, it is estimated that more than half of the data collected is never processed. And of this data that is processed and stored, much of it is never again accessed.
---
Optimize Locally and Globally with ML
Fast and easy access to massive parallel processing architectures has made it possible to apply advanced machine learning algorithms to the task of analyzing the massive amounts of data that is being collected by the semiconductor supply chain.
PDF Solutions has made significant investments into artificial intelligence and machine learning applications and has developed patented techniques that are well-suited for deep multivariate analysis and finding relationships in product data that other techniques cannot find.
---
Edge Prediction Powered by ML
As a leading, global provider of big data analytics to the semiconductor and electronics markets we are committed to provide our customers with the latest advances in machine learning and predictive analytics technologies to enable you to get the most out of your available data.
---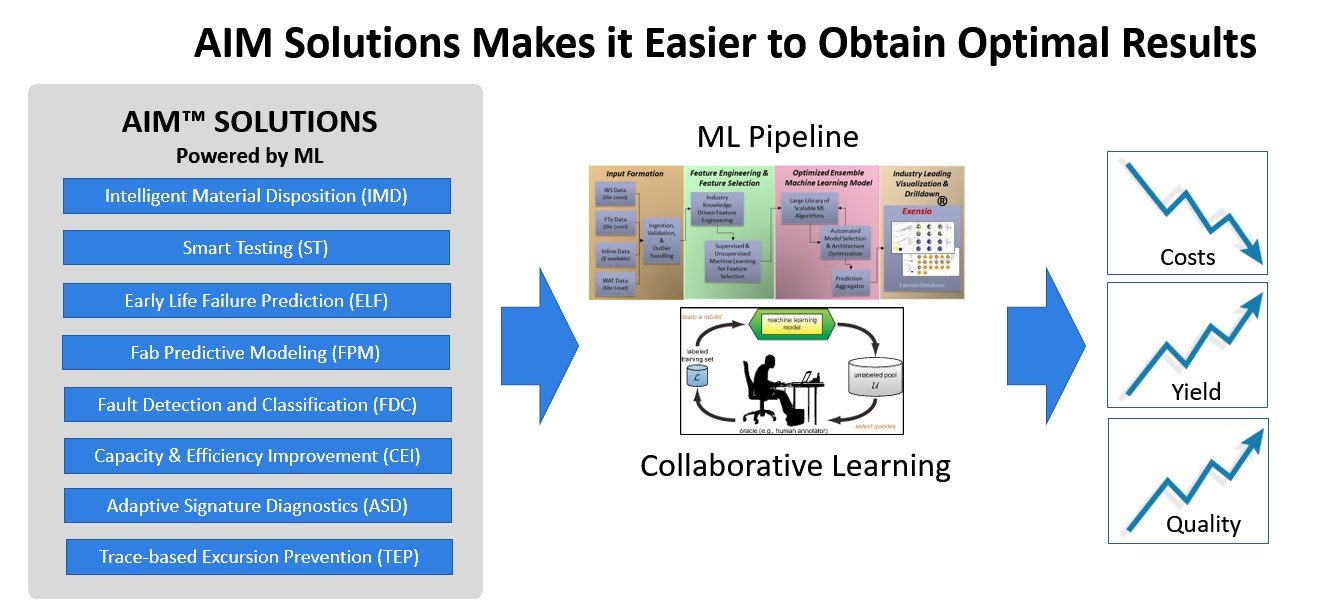 Proven in High-Volume Production
We take a holistic approach to process control by integrating processes to improve yield, quality, and reliability. And we deliver these results not just in a prototyping sandbox, but deploy them in high-volume production environments that meet our customers' most difficult manufacturing challenges.
---
Quick Highlights of PDF Machine Learning
Production-proven infrastructure and algorithms
Ready to deploy across the supply chain
"Human-light" with better results
Data science enabled in the tool – you don't have to be a data scientist to set it up or maintain it
1000s of virtual experts, enabled by AI and ML